Thursday, December 20, 2018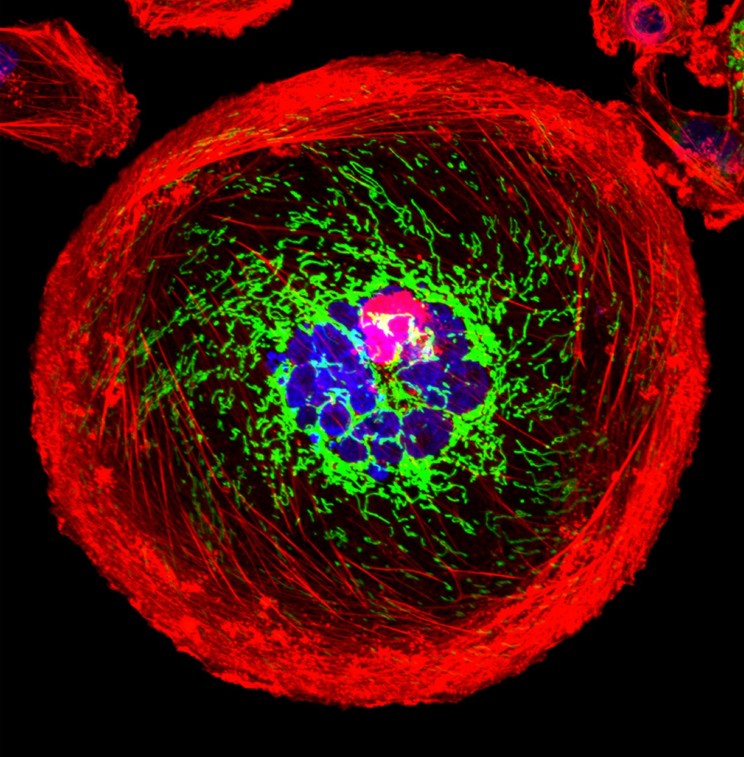 Claudin-Low (CLOW) tumors are classified as a subset of triple-negative breast cancers and account for a minority of breast cancer cases. But until now, there has been little study of their unique biological features.
Understanding the biology of CLOW tumors is important for designing targeted therapeutic agents to treat highly aggressive breast cancers.
"Triple-negative breast cancer has no clear therapeutic target, which is why outcomes are poor," said Dr. Matthew Ellis, CPTAC investigator (part of the Proteogenomic Translational Research Centers), professor and director of the Lester and Sue Smith Breast Center, McNair scholar and associate director of precision medicine at the Dan L Duncan Comprehensive Cancer Center at Baylor College of Medicine. "I am interested in finding new therapeutic targets in breast cancer and wanted to move beyond DNA sequencing as a discovery template. This is where proteomics comes in."
In a study recently published in the Proceedings of the National Academy of Sciences, Ellis, corresponding author, and fellow researchers at Baylor College of Medicine further explored established and integrated CPTAC proteogenomics profiles of breast cancer patient-derived xenografts (PDXs) in immunodeficient mice to identify dihydropyrimidinase-like-3-gene (DPYSL3) specific to CLOW tumors.
DPYSL3 is involved in a variety of cell processes including regulating cell proliferation, motility and other underlying mechanisms of metastasis. In this study, DPYSL3 expression was altered at the RNA, protein and phosphoprotein levels in CLOW tumors, and therefore a good candidate for further study.
When researchers knocked down DPYSL3 in breast cancer cells, they found that the cells didn't divide properly because of failure to undergo cell division, leading to polyploidy and an accumulation of nuclei. But, cells without DPYSL3 became mobile, which highlighted opposing cell responses.
To further investigate the complex responses, researchers turned to vimentin which was observed in a prior study to have similar effects on cell division as was observed in the DPYSL3 knockdown cells.
Researchers showed that CLOW breast cancer cells use low levels of phosphorylated vimentin to complete cell division. When DPYSL3 was knocked down, breast cancer cells had increased levels of vimentin and displayed dysfunction in cell division.
"DPYSL3 marks Claudin-Low tumors with a dependency for low levels of vimentin phosphorylation for cell division," said Ellis. "We therefore need to explore therapeutic approaches to enhance vimentin phosphorylation pharmacologically, perhaps by inhibiting a phosphatase."
As for motility, researchers investigated the interaction between p21-activated kinase 2 (PAK2) and DPYSL3. PAK2, a type of kinase important for cell motility and aids metastasis, became more active when DPYSL3 was suppressed. These data suggest DPYSL3 is also a gatekeeper for metastasis.
"These are key new findings concerning a hard to treat triple-negative breast cancer subtype with known mesenchymal characteristics," said Dr. Charles Perou, study co-author, May Goldman Shaw Distinguished Professor of Molecular Oncology, and professor of Genetics at the Lineberger Comprehensive Cancer Center at the University of North Carolina School of Medicine."
Based on these results, a proteogenomics approach to integrate tumor DNA, RNA, protein and phosphoprotein information can identify new molecules involved in breast cancer in hopes of expanding drug development avenues to target mechanisms of vimentin, DPYSL3 and PAK kinases.