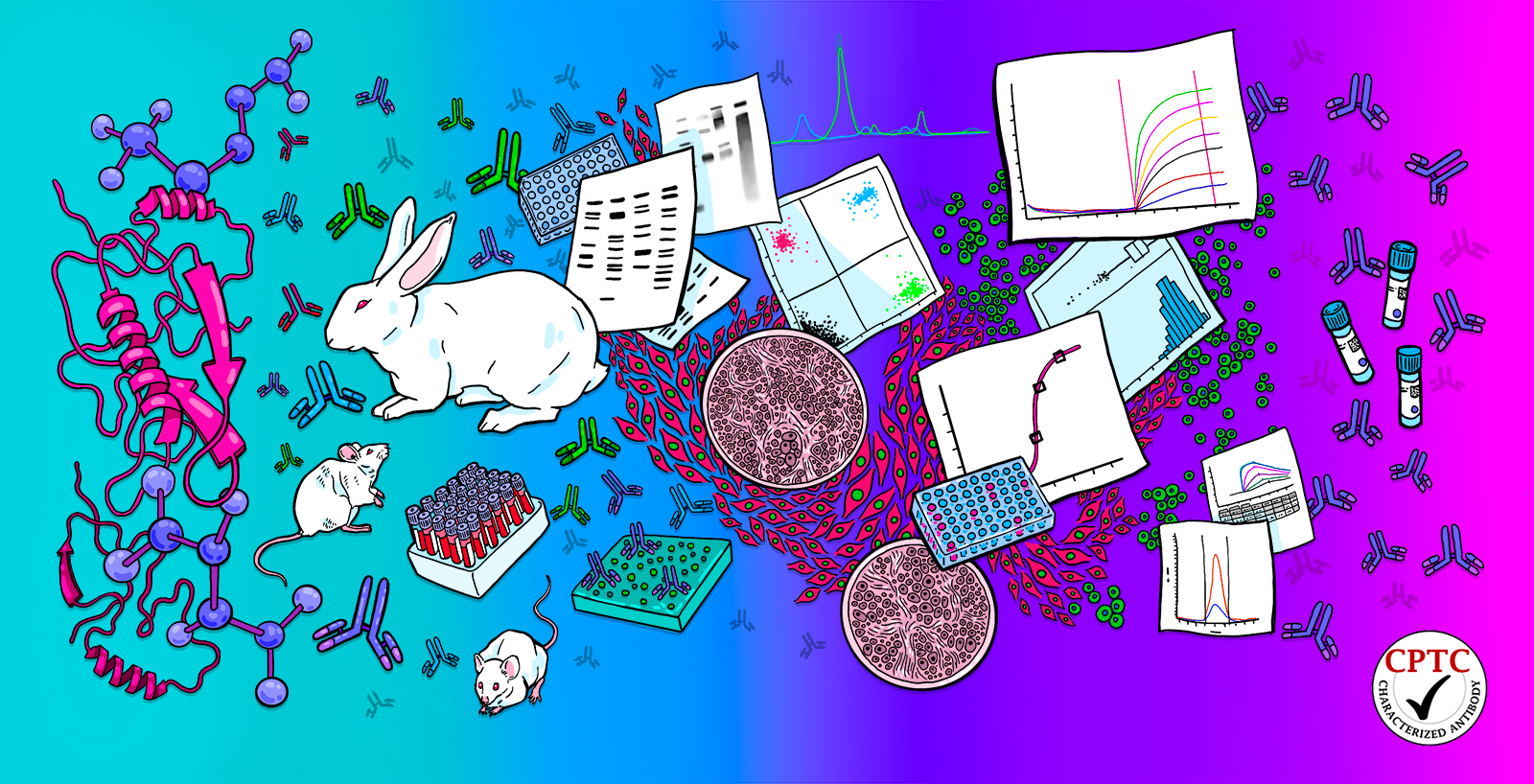 The National Cancer Institute (NCI)'s Antibody Program comprehensively characterizes affinity reagents for cancer research via its Antibody Characterization Laboratory (ACL) located at the Frederick National Laboratory for Cancer Research (FNLCR). The NCI's antibody program seeks cancer related targets from the scientific community for affinity reagent production and characterization approximately every 12 to 18 months. These reagents are generated using a fit for purpose philosophy and the requestor is encouraged to participate in both reagent screening and selection. Regardless of the intended application, each affinity reagent is evaluated using a variety of characterization methods and all data and standard operating procedures are available on the NCI's antibody portal. Characterization performed at the ACL not only characterizes reagent specificity and performance, but also is in alignment with the National Institutes of Health's Rigor and Reproducibility Principles and Guidelines.
The goal of the NCI's antibody program is to have up to three affinity reagents produced for each expressed/purified recombinant protein (antigen) and one affinity reagent per peptide. The many resulting clones are narrowed during screening to select the reagents best suited for the intended application. All the selected affinity reagents are further characterized (non-exclusive list) using Western Blot (recombinant/native/cell lysate), Affinity Measurements, Immuno Precipitation Mass Spectrometry (IPMS), Immunohistochemistry (IHC), Immunofluorescence (IF) and Reverse Phase Programmable Protein Array (RPPA). It is this broad range of specialized assays, use of standardized methods and complete characterization data (positive and negative results) made available to the scientific community that makes this a unique community resource.
All affinity reagents are distributed for research use only through the Developmental Studies Hybridoma Bank (DSHB) and a subset are distributed through commercial venders, including Abcam, BioLegend, Millipore, and NeoBiotechnologies. If interested in commercialization of any of the CPTC antibodies, please contact us at, cancer.proteomics@mail.nih.gov for more information.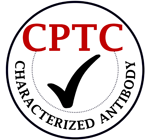 The text and trademark CPTC Characterized Antibody denotes the antibodies listed on the Antibody Portal. These antibodies with the term "CPTC" have been characterized through a standardized process (see above) and the data from this analysis is publicly available through the National Cancer Institute. "CPTC" stands for Clinical Proteomic Technologies for Cancer Initiative.