50 new pathology slides from 33 new Acute Myeloid Leukemia (AML) subjects are now available on the TCIA-CPTAC Pathology Portal. The April 2020 image release brings the total number of AML pathology slides to 120 from 88 subjects, with most of them also having both tumor blood and marrow imaging. 
Interested in more?  The TCIA-CPTAC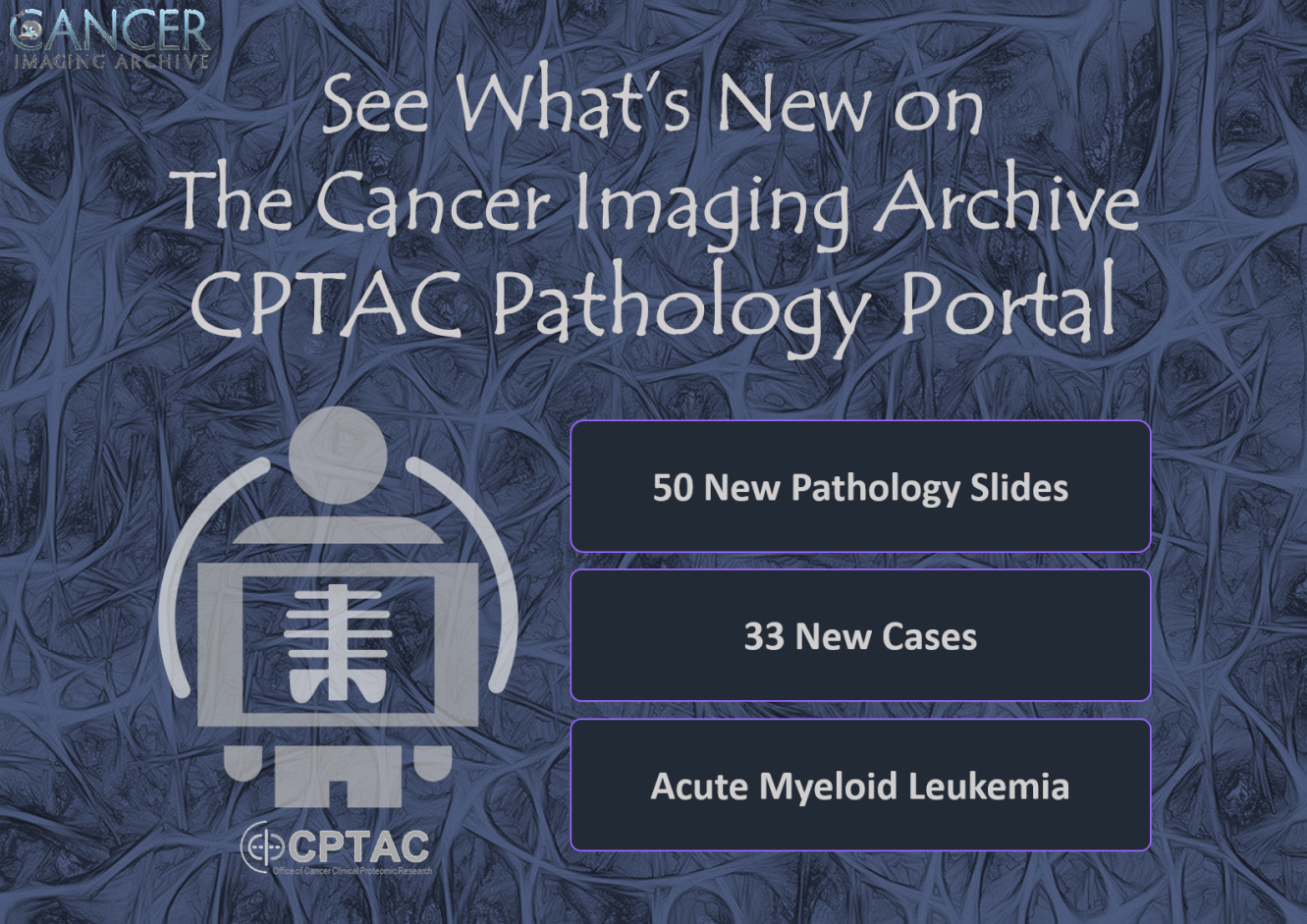 Pathology Portal has more than 6000 clinical, imaging and radiology data from 10 tumor types including: cutaneous melanoma, clear cell renal cell carcinoma, glioblastoma multiforme, head and neck squamous cell carcinoma, lung squamous cell carcinoma, lung adenocarcinoma pancreatic ductal adenocarcinoma, uterine corpus endometrial carcinoma and soft tissue sarcoma.
In a national effort to accelerate the understanding of the molecular basis of cancer through the application of large-scale proteogenomic analysis, CPTAC has made its data freely available to the public as a community resource to accelerate cancer research and advance patient care. CPTAC data can be found at:
For help navigating the TCIA CPTAC Pathology Portal, please refer to the TCIA-CPTAC Pathology Portal Tutorial.