June 13th, 2019 marked the addition of our 33rd institution to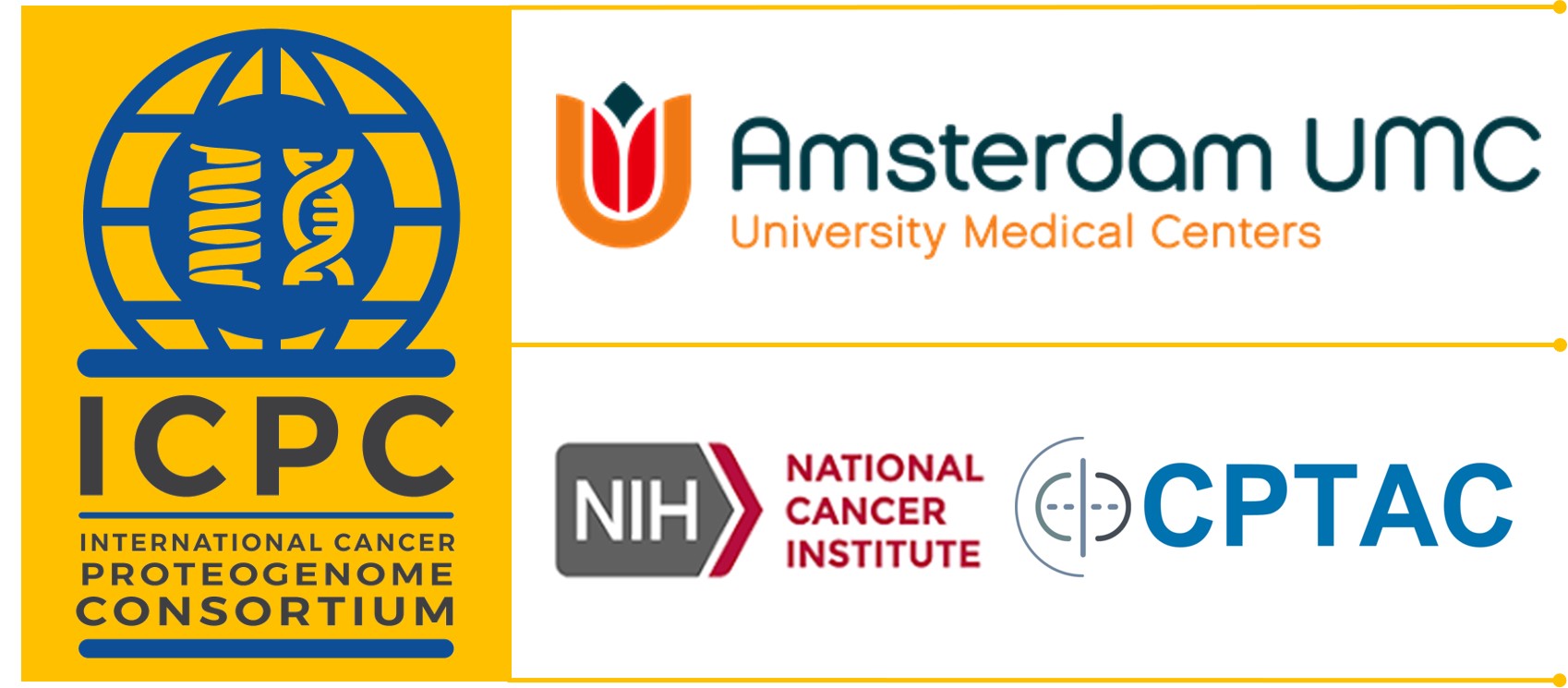 the International Cancer Proteogenomic Consortium (ICPC).  We are pleased to include Amsterdam UMC as a participant in the global effort to accelerate cancer research. Also marking the 13th country in our worldwide fight against cancer, Amsterdam UMC's reputation as one of the best academic medical centers in the Netherlands for patient care and research makes this an exciting collaboration for understanding the mechanisms of cancer through proteogenomic means.  Amsterdam UMC will direct its studies on cancers of interest and priority in the Netherlands, with focus on colon, pancreatic and breast cancer.
The signed Memorandum of Understanding (MOU) between the National Cancer Institute and Amsterdam UMC launched a collaborative period of open cancer research, in which Amsterdam UMC will apply the application of proteogenomic analysis in predicting cancer treatment success.  Additionally, Amsterdam UMC will utilize standardized high-throughput mass spectrometry workflows for data acquisition, and publicly share the results on community portals that include CPTAC data-sharing platforms (NCI Genomic Data Commons, NCI Cancer Imaging Program portal and NCI CPTAC Proteomic Data Portal).
The ICPC was developed by the National Cancer Institute and catalyzed by the Cancer Moonshot program, to start an international effort for bringing cancer researchers together to share data, discoveries, and innovations through proteogenomics. Its goal is to produce a multi-omics cancer atlas representative of the diversity of people with their cancers around the world.  It is a voluntary scientific organization that provides a forum for collaboration among some of the world's leading cancer and proteogenomic research centers.
We are excited to have Amsterdam UMC on our team - because cancer knows no borders.