Friday, February 15, 2019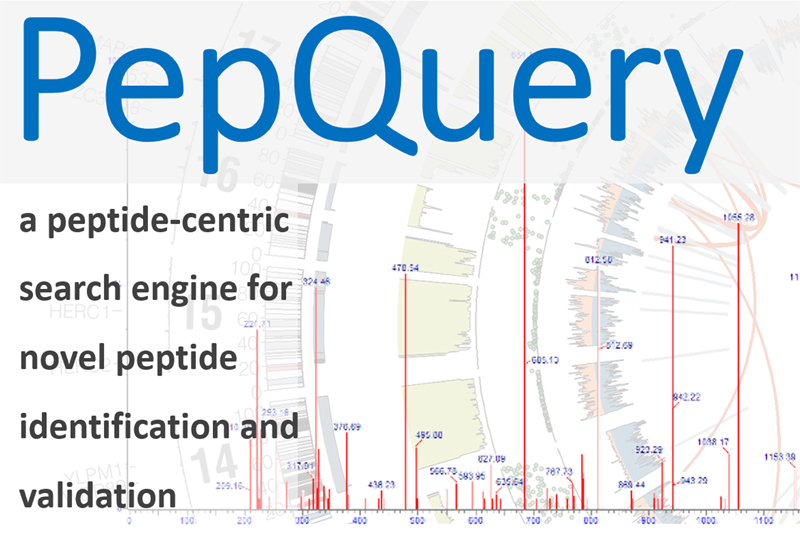 Integrative proteogenomic methods use mass spectrometry (MS)-based proteomic database for identifying new genomic alterations and validating novel protein sequences as potential disease biomarkers or therapeutic targets. The customized database approach is time consuming and not feasible for real-time web applications.
In a study published in Genome Research, CPTAC team spearheaded by Dr. Bing Zhang at Baylor College of Medicine designed a peptide-centric search engine, PepQuery for quick and easy proteomic validation of novel genomic alterations.
PepQuery reduces computational time by comprehensively analyzing the peptide-spectrum pairs specifically relevant to novel peptide of interest. For example, the multi-threading technology enabled identification of a peptide sequence in the Clinical Proteomic Tumor Analysis Consortium (CPTAC) colorectal cancer data set within 30 seconds.
The proteogenomic tool demonstrated sensitivity and specificity in validating novel protein sequences using spiked-in MS/MS proteomic data set and yeast reference proteome as input from the Proteome Research Group (iPRG) 2015 study. Validating single amino acid variants (SAAVs) and novel splice junctions using simulations, spiked-in and complex tumor data sets showed similar results.
Web-based and Stand-alone PepQuery applications allow easy access to MS/MS data for proteogenomic analysis.
This peptide-centric approach anticipates to expand the utilization and application of proteogenomics in personalized medicine.