Tuesday, September 10, 2019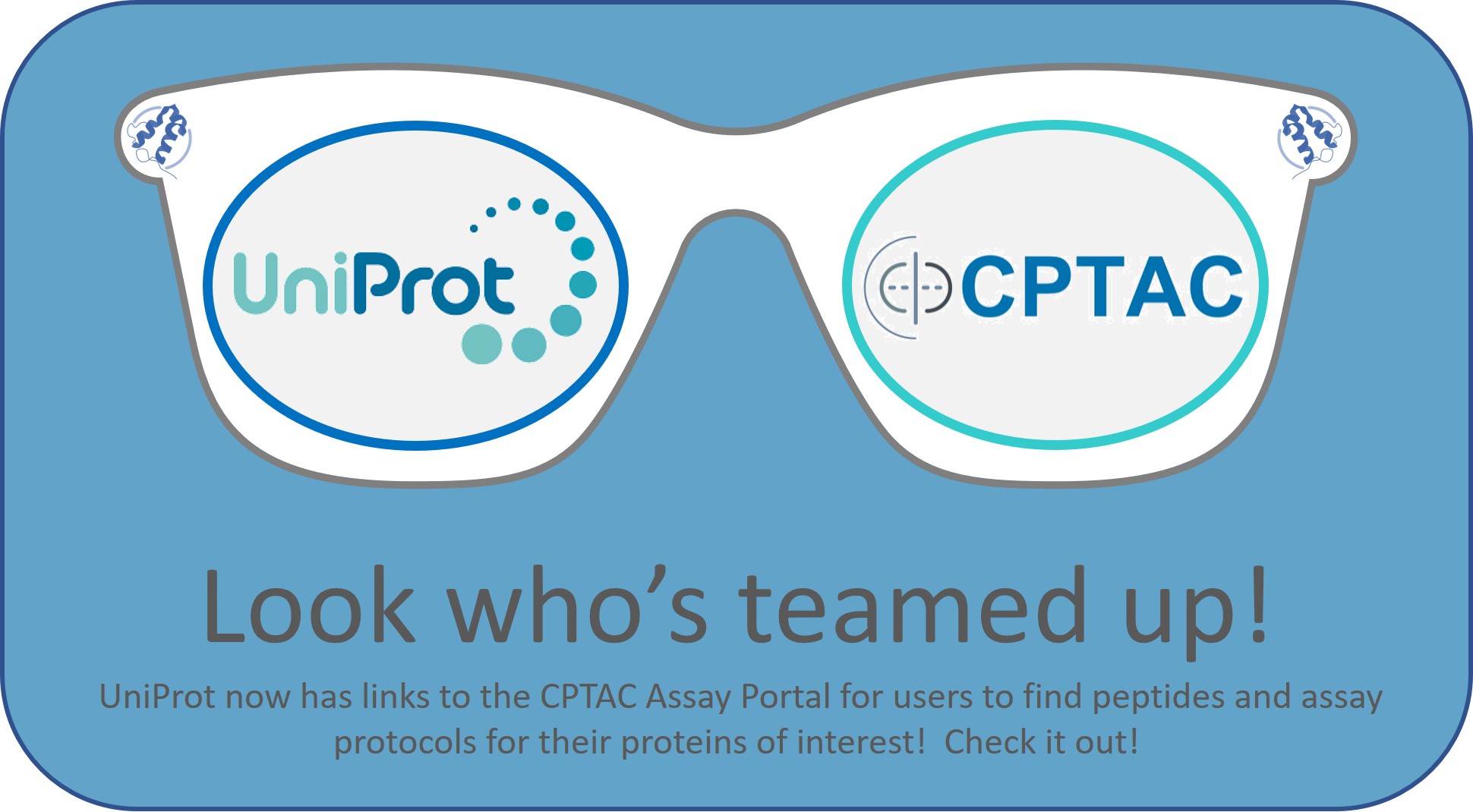 UniProt, the leading online protein reference library, has teamed up with CPTAC!  Now, search results for your protein-of-interest will include links to the CPTAC Assay Portal for relevant peptides and assay protocols, while giving CPTAC users all the rich functional annotation in UniProt!  
With well over a hundred resources with UniProt cross-references, teaming up allows CPTAC to fulfill a core mission to broaden access to its freely available, extensive proteomic data.  Users can find CPTAC data in the search results under 'Proteomic Databases', or by using the search term 'CPTAC'.
It's a match made in heaven!