Dr. Henry Rodriguez gave the keynote address at the 62nd Annual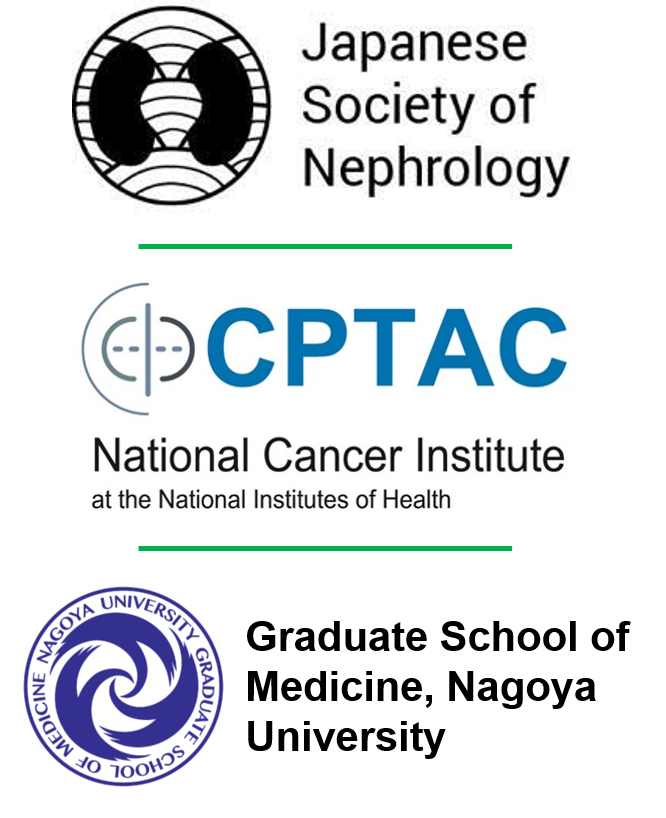 Meeting of the Japanese Society of Nephrology in Nagoya, Japan this week.  In line with the conference's theme Open The Future, Dr. Rodriguez was invited to speak on the topic "Proteogenomics – The Path to Precision Medicine".  He outlined how advances in proteogenomic research strategies have been an important step toward gaining insight into cancer biology and evaluating therapeutic targets for effective patient treatment.  He also stressed the strength of scientific collaboration as we move toward an era that provides comprehensive cancer care.  During the 3-day meeting, Dr. Rodriguez also served as a Meet the Professor mentor and proteogenomics expert. 
As a part of his Japan tour, Dr Rodriguez was also invited to give a 2019 Tokuron Special Lecture at Nagoya University, Graduate School of Medicine – Department of Nephrology, where he discussed the role of proteogenomics in cancer research, and its future in kidney disease and diabetes research.  He also shared how researchers in the Clinical Proteomic Tumor Analysis Consortium (CPTAC) program are improving techniques and developing new tools to aid in data acquisition and analysis. Nagoya University, one of Japan's premier institutions, uses the Tokuron Special Lecture series to share knowledge of cutting-edge medical research to its faculty and students.
Dr. Rodriguez was also invited to Fujita Health University grand rounds where he spoke on the value of proteogenomic research to precision medicine and comprehensive care, and toured their new International Center for Cell and Gene Therapy.  Dedicated in May of this year, the facility will be used to develop personalized cancer immune cell therapy (CAR-T treatment).
The Office of Cancer Clinical Proteomics Research is excited to share the advances in proteogenomic research through the CPTAC and the Cancer Moonshot International Cancer Proteogenome Consortium (ICPC) programs and show its value to cancer research.  Using collaboration and data-sharing our aim is to publicly share cancer‐associated proteogenomic data for use by cancer researchers and physicians around the world to accelerate the understanding of cancer and its translation to patient care.
Sign-up here to receive emails or follow us on Twitter @NCI_CSSI.