Friday, November 22, 2019
Did you know about NCI's Proteomic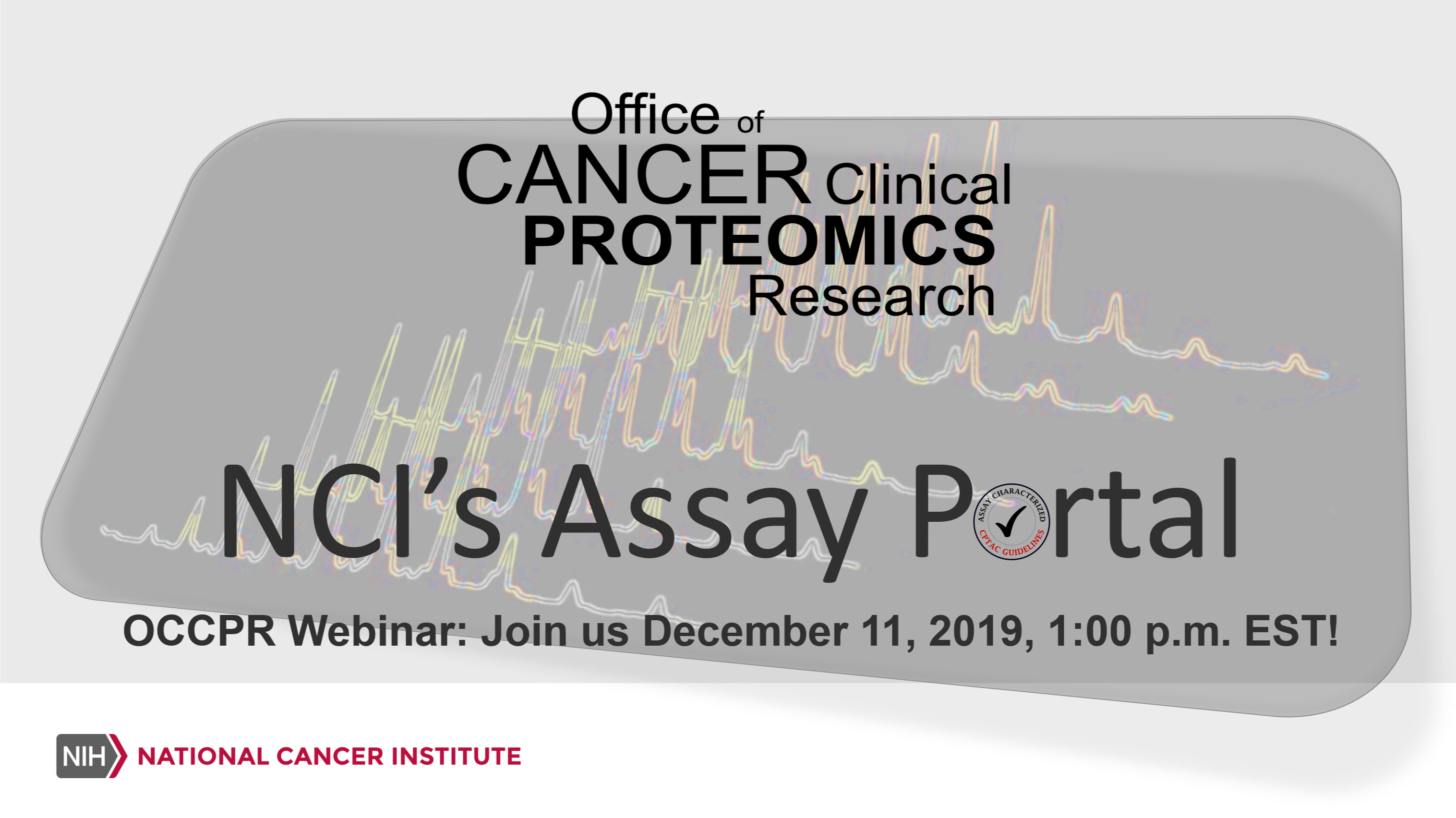 (CPTAC) Assay Portal?  It's a free resource for biological scientists performing mass spectroscopy.  The portal houses more than 2300 fit-for-purpose, proteomic assays designed and optimized for anyone to use.   Each assay is validated using CPTAC experimental guidelines to ensure standardized and reproducible quality. 
To orient you to this great resource, OCCPR will be having a webinar hosted by Dr. Mehdi Mesri, and panelists Dr. Karen Ketchum of ESAC, Inc., and Dr. Jeffery Whiteaker of Fred Hutchinson Cancer Research Laboratory. They will talk about the Assay Program, show participants how to navigate the website, as well as how to submit assays.
The webinar will be held Wednesday, December 11th at 1:00 p.m. Registration is required.
This webinar is brought to you by the Office of Cancer Clinical Proteomics Research (OCCPR). OCCPR aims to improve prevention, early detection, diagnosis, and treatment of cancer by enhancing the understanding of the molecular mechanisms of cancer, advancing proteome/proteogenome science and technology development through community resources (data and reagents), and accelerating the translation of molecular findings into the clinic.