Tuesday, October 23, 2018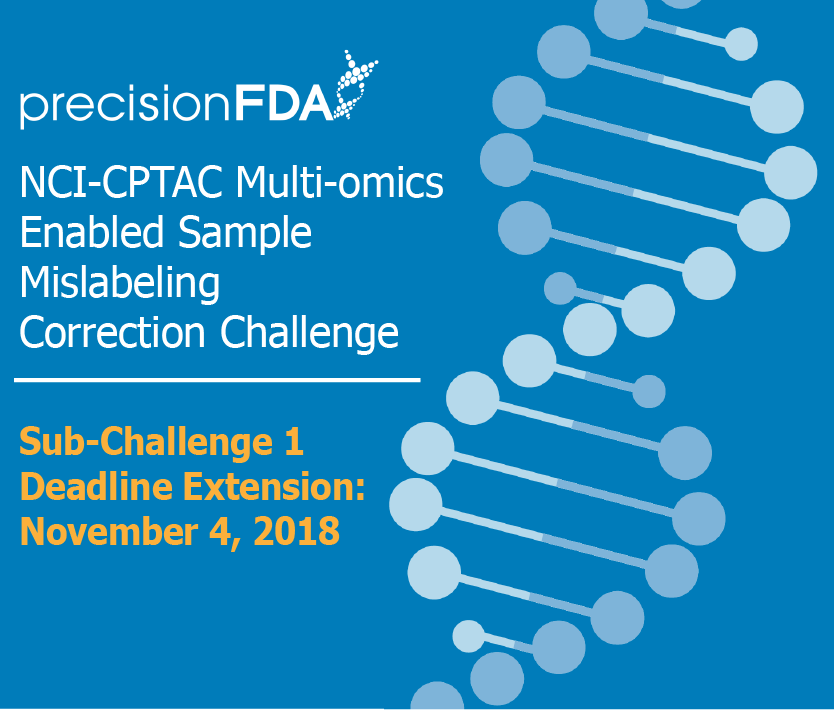 The security of precisionFDA users' personal information and data is of critical importance. To strengthen the safeguards already in place, precisionFDA will be introducing several changes to achieve compliance with the FedRAMP and FISMA Moderate security standards. These changes will take effect during a service outage on the site between 5PM October 31 and 5PM EDT November 1.
Due to these security updates, the deadlines for the current NCI-CPTAC Multi-omics Enabled Sample Mislabeling Correction Challenge have been updated to the following:
Submission One Deadline: Sunday, November 4, 2018
Data Release Two: November 5, 2018
Submission Two Deadline: December 18, 2018
Thank you for your understanding and support during this exciting update for the precisionFDA community. Please continue to post your questions and concerns on the discussion forum.