The Clinical Proteomic Tumor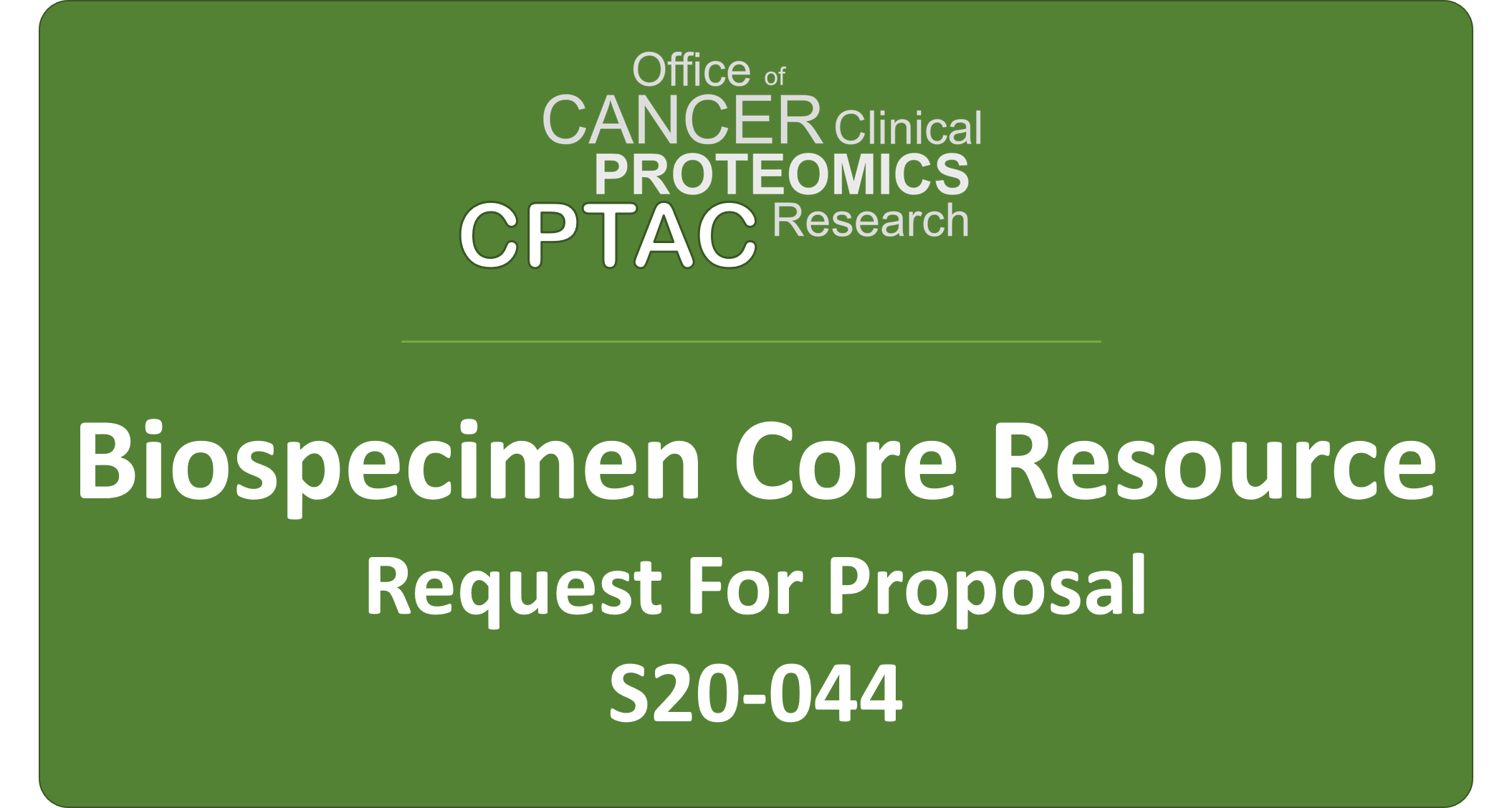 Analysis Consortium (CPTAC), sponsored by the National Cancer Institute's (NCI) Office of Cancer Clinical Proteomics Research (OCCPR) and managed by The Frederick National Laboratory for Cancer Research (FNLCR), is a national effort to accelerate the understanding of the molecular basis of cancer through the application of large-scale proteomics, genomics and proteogenomics.  
A Request for Proposal (RFP) is being issued to establish a biospecimen core resource (BCR) that will perform as a single entity biorepository to receive, process, and distribute specimens.
Please join the Bidder's Conference presented by Frederick National Laboratory (operated by Leidos Biomedical Research, Inc) on February 5, 2020 at 11 a.m. EST. Questions can be asked live during the call or submitted in advance to Aimee.Walden@nih.gov. The Bidder's Conference is a forum to obtain clarifications on both the contractual and technical requirements of the RFP. The application due date is February 26, 2020, by 5:00 p.m. local time of the submitting institution. For more information about this RFP or Bidder's Conference, please email Aimee.Walden@nih.gov.
Questions regarding the Request for Proposal can be submitted to Aimee Walden by 1/31/2020 2pm EST.