Kidney cancer is the eighth most diagnosed cancer for both men and women in the United States, and about 76,000 new cases and nearly 14,000 deaths are expected in 2021. It is a category that includes many different kinds of cancer and is dominated by renal cell carcinoma.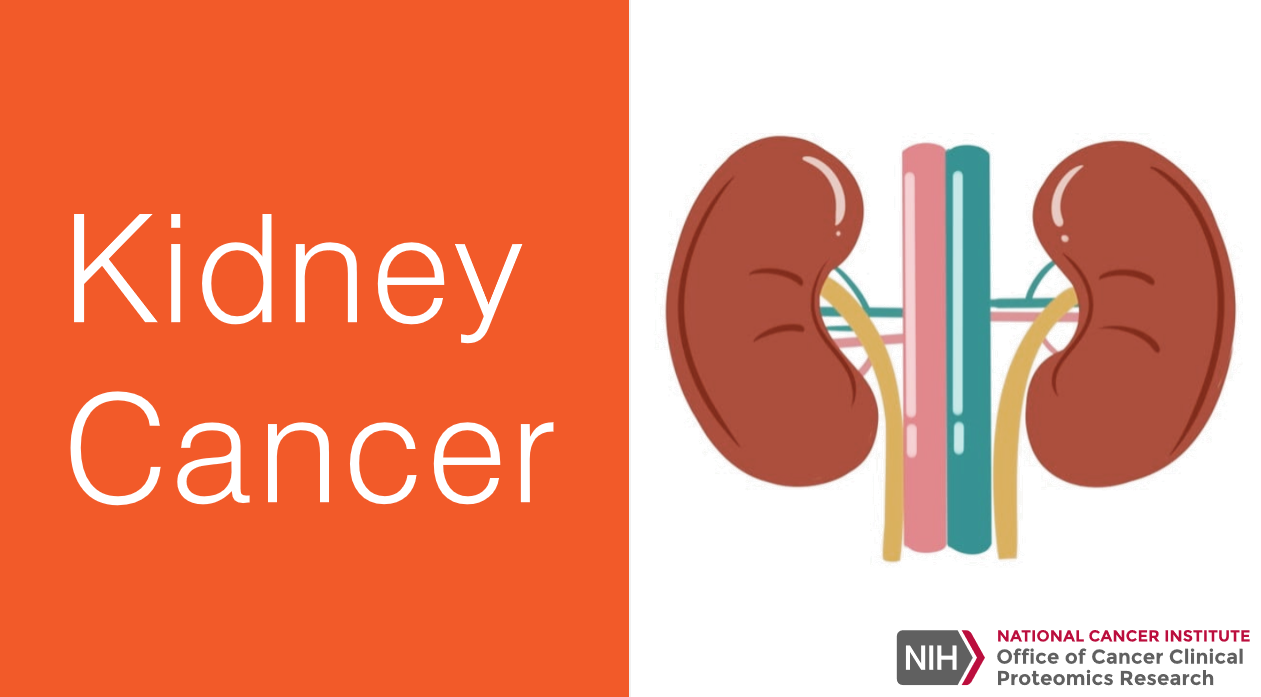 Renal cell carcinomas (RCCs) are heterogeneous malignancies thought to arise from kidney tubular epithelial cells, with clear cell RCC being the most common entity. As such, diverse subtypes of RCCs display a wide spectrum of histomorphologies, proteogenomic alterations, immune cell infiltration patterns, and clinical behavior. Delineating the cells of origin for different RCC subtypes will provide mechanistic insights into their diverse pathobiology.
CPTAC investigators, in 2019, generated the most comprehensive multi-omics dataset for clear cell renal cell carcinoma, using integrative proteogenomics to reveal new insights into kidney cancer (Cell, 2019. PMID: 31675502). In this new study (PNAS, 2021. PMID: 34099557), CPTAC investigators looked at the RNA of individual cells within multiple benign and cancerous kidney tumors to better understand the cells from which different subtypes originate, the pathways involved and how the tumor microenvironment impacts cancer development and response to treatment.
Source: Single-cell analyses of renal cell cancers reveal insights into tumor microenvironment, cell of origin, and therapy response. Proc Natl Acad Sci U S A. 2021 Jun 15;118(24):e2103240118