The National Cancer Institute (NCI) and Lund University in Sweden are pleased to announce the signing of an extension to their memorandum of understanding (MOU) for proteogenomics cancer research. The MOU, involving NCI's International Cancer Proteogenome Consortium (ICPC) and Clinical Proteomic Tumor Analysis Consortium (CPTAC), extends the existing partnership that began in January 2017 and will continue to foster international cooperation, investments, and public dissemination of proteogenomics data.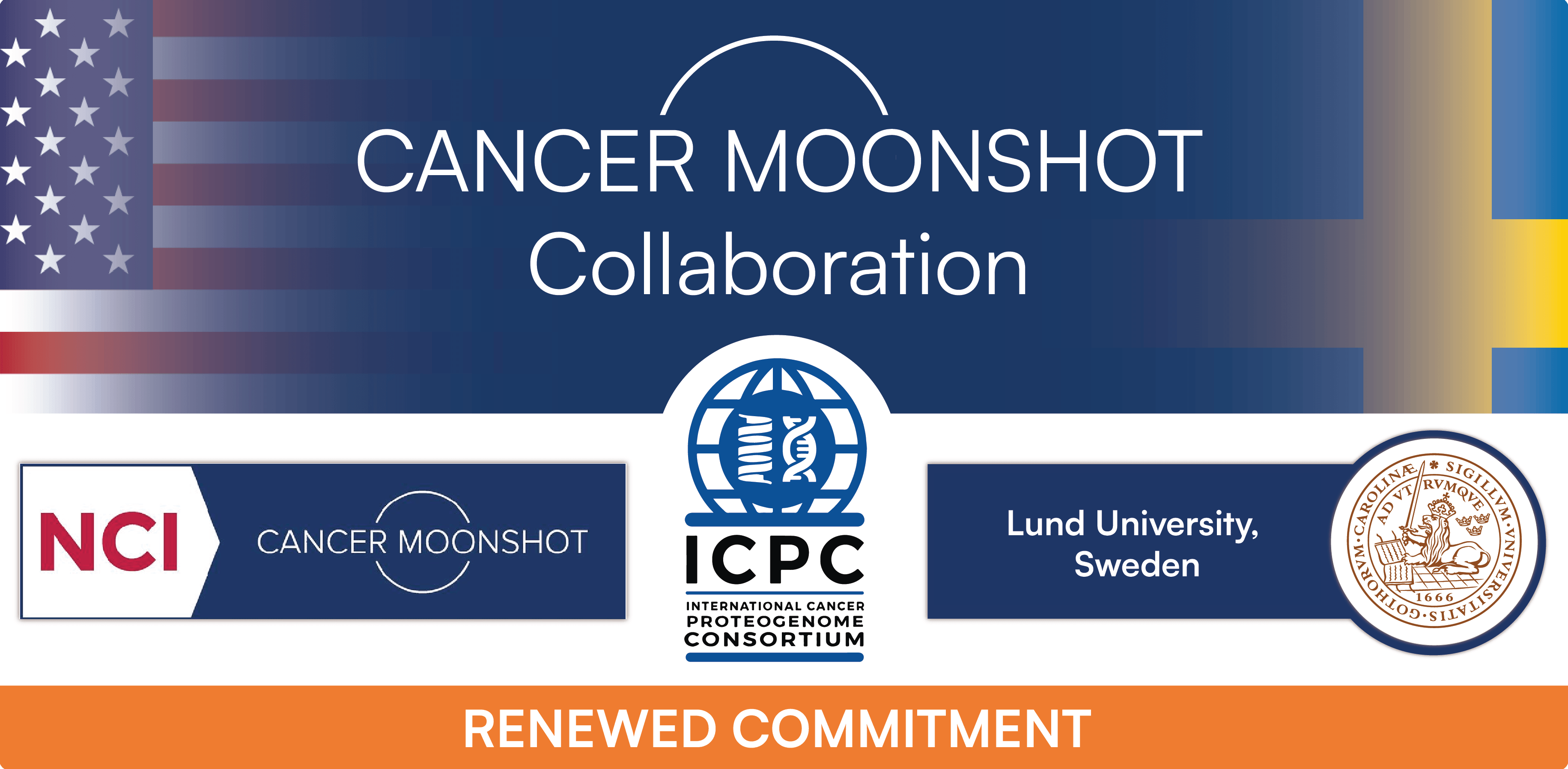 The ICPC is an NCI cancer moonshot program that is represented by 20 institutions from 14 countries. This international program serves to strengthen a global network of researchers dedicated to advancing cancer diagnostics and treatment as well as the commitment to a more comprehensive understanding of cancer proteogenomics. The extension of this MOU will provide continuance in proteogenomics coordination between NCI's CPTAC teams and the Lund University ICPC team. The main objective of the Sweden ICPC group is to identify important diagnostic proteins in melanoma, but their work spans multiple cancer types and disease states.
A recent commentary from the Lund University ICPC team in collaboration with other colleagues, advocates for the integration of rapid research autopsies (RRAs) and preclinical models into small cell lung cancer (SCLC) research. RRAs enable the collection of primary tumors, multiple metastatic lesions in different organs, and corresponding blood samples from the same patient (published in Cancer Cell). The authors propose that this technique has the potential to uncover key mechanisms underlying clonal dynamics, intra-tumor heterogeneity, and rapid development of resistance in SCLC. The importance of preclinical models is also emphasized, and the authors note that complementary models like zebrafish may become increasingly important in SCLC research due to their cost-effectiveness and potential for high throughput screening.
The renewal of this partnership through the signing of this MOU represents a continued commitment to advancing our collective efforts in cancer research and proteomic analysis, fostering collaboration and data sharing, and driving innovative solutions in the fight against cancer.
For more information on the NCI Clinical Proteomic Tumor Analysis Consortium, please visit: https://proteomics.cancer.gov/programs/cptac
For more information on the NCI International Cancer Proteogenome Consortium, please visit: https://icpc.cancer.gov
For more information on the Sweden International Cancer Proteogenome Consortium, please visit: http://www.cancermoonshotlund.com/index.php/8-european-cancer-moonshot-lund-center/